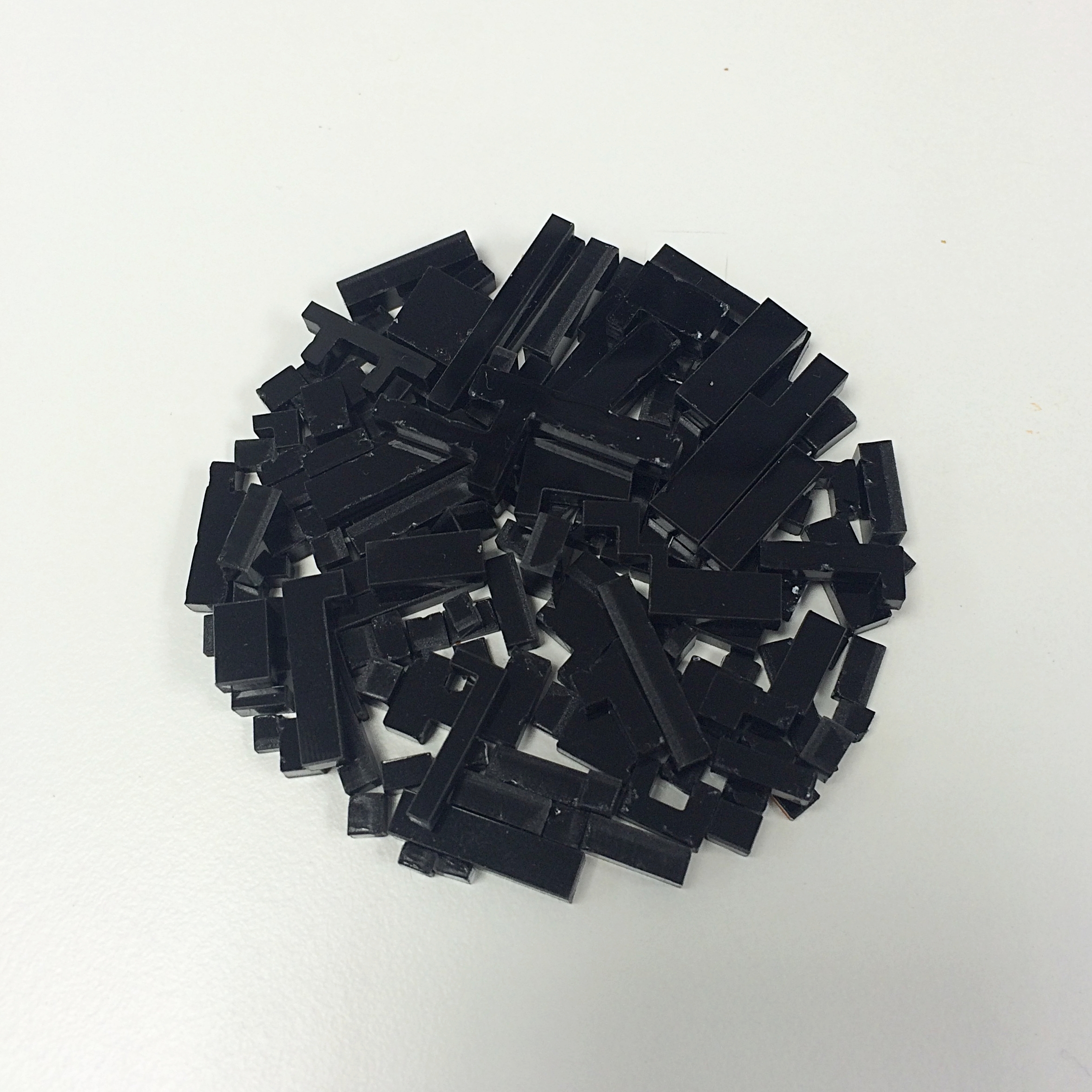 Fragmentation // 2015
The beginnings of 'These Thoughts Were (Are) Mine'.
Black Acrylic (Laser Cut), ranging from 5mm to 2cm in length.
Fragments/shadows/a relic of a word with endless possibilities in their parings and placement and the interaction on can have with them in the moment.
Process of Composition:
A train of thought processed into words, written and mapped across in its place of conception. Like that of speech, connections formed in the mind, associations as they happen. Once recorded they are past, recognised and remembered for what it was but now unchangable. A marker. Mind has moved on or will review anew. As a representation of the mind the words within the sequence are blacked out, a mere trace of the words length and shape, they become disconnected from meaning with a trace of what has passed and gone.
These pieces act as building blocks and a sensory clue to its origin, to know its significance and yet cannot be fully comprehended.
Suggestive of our capacity to empathize from our perspective but true understanding of the other near unattainable. Scratch the surface.