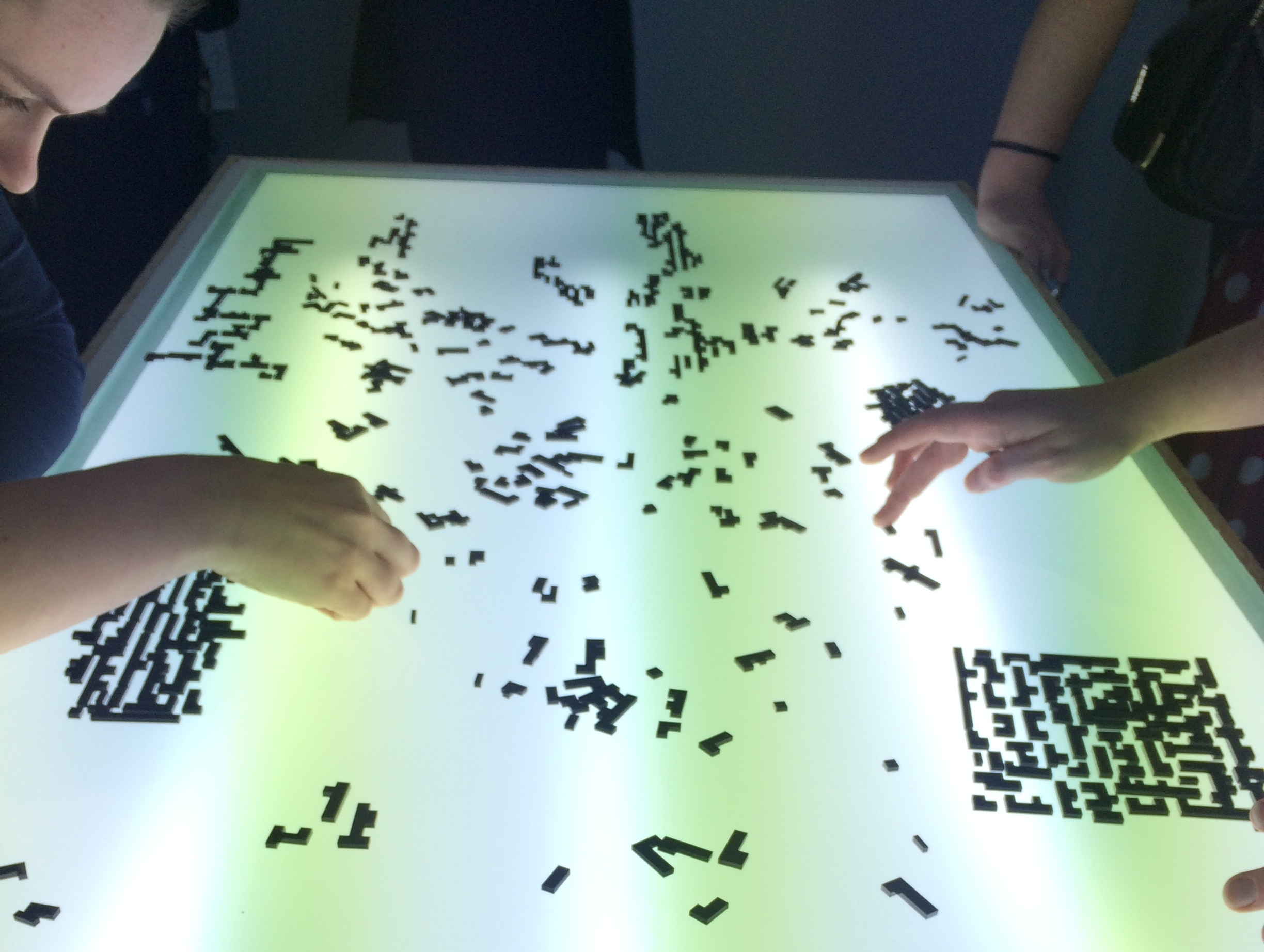 These thoughts were (are) mine // 2016
Black Acrylic [Laser Cut], ranging from 5mm to 2cm in length. Constructed Light Box [wood, 3 florescent tubes, frosted glass] - 150cm x 80cm x 100cm. Number of pieces: 246. Origin of shapes: Unspecified
Opening a gateway of one's system, to immerse us in a changeable stream of sensory formations and enable us to discover more about the intrinsic complexities of conscious thought.
Fascinated by the process of thinking: connections found in surfacing thoughts that are difficult to communicate, Sarah aims to materialise this into sensory artifacts that question how it is possible to translate meaning from one frame of reference to another. These objects will invite questions about the awareness of our individual frameworks that form our perception of self. Her discourse focuses on the difficulties that come with act of registering thoughts and communicating them. Sarah raises the question of how one may describe this; how can we as artists translate a thought in its purest form? How to demonstrate the difficulties found in shaping one's thought but also the beauty in it?
These questions then lead Sarah to direct her attention on the act of thinking itself and to take it back, break it down into its most basic formation and to put it into an act of motion just as it had in its conception. Shown here as the developmental stage of her work in progress, the work on display is intended to be flexible & read in a number of ways.