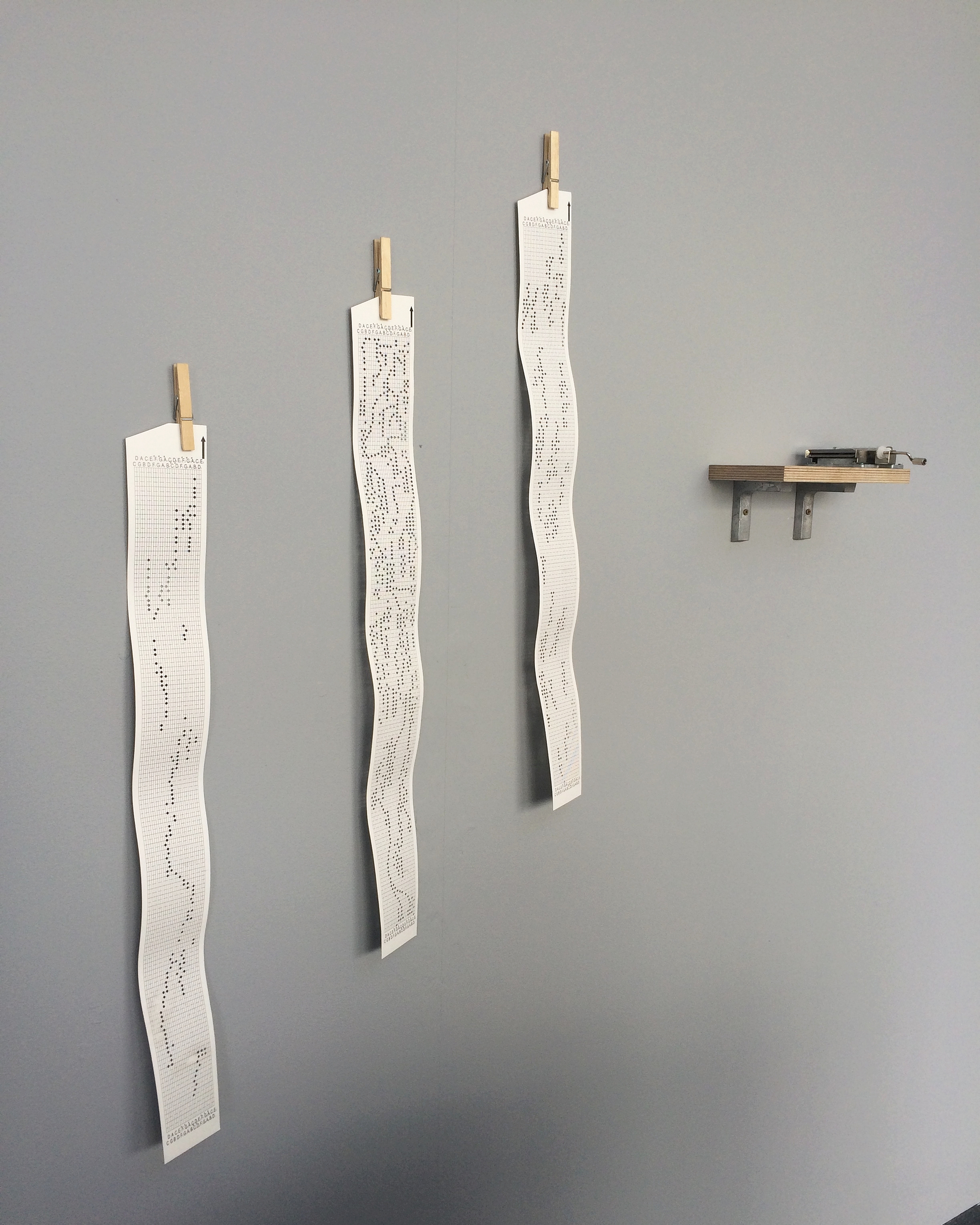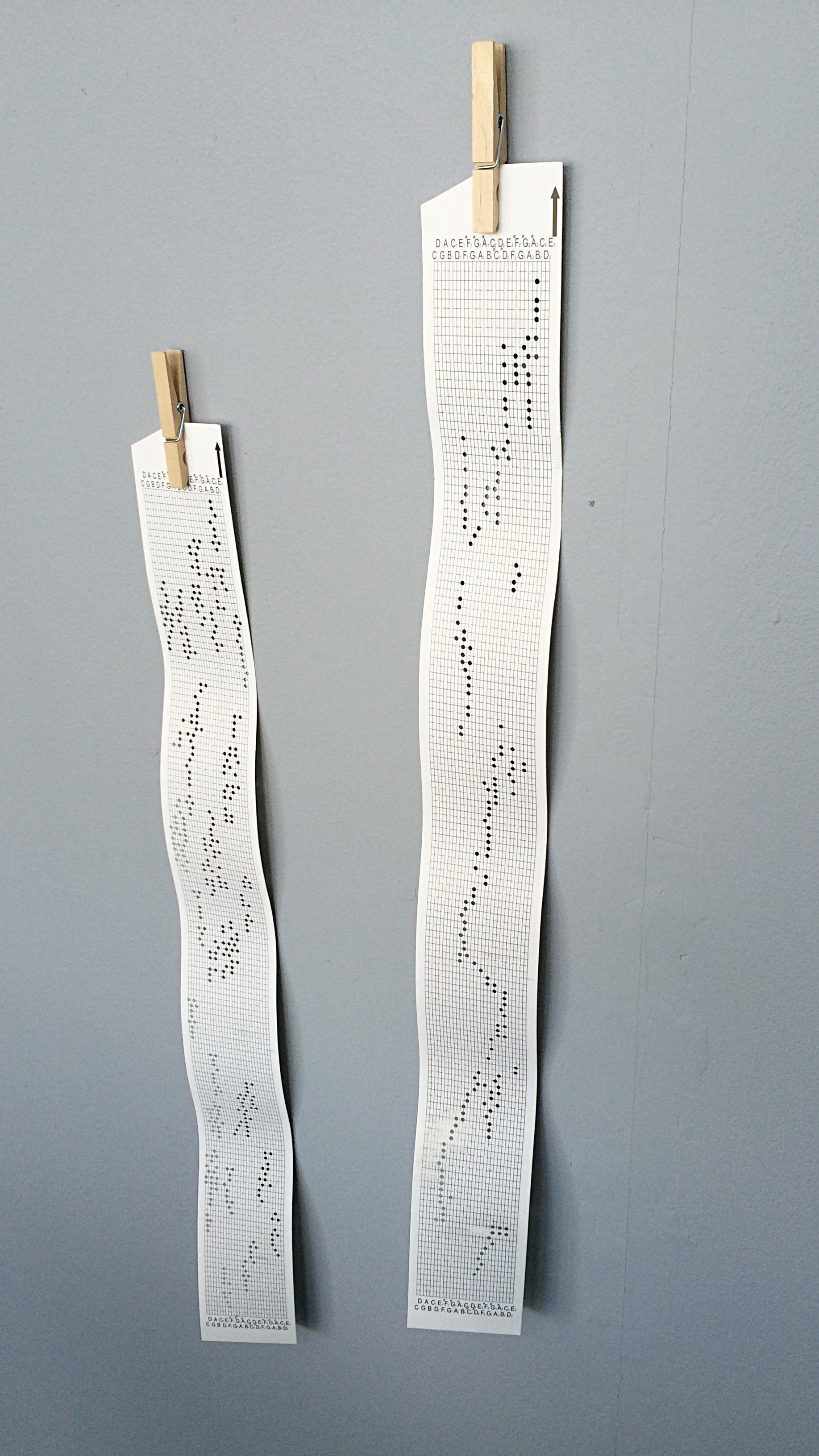 Composition of Thoughts // 2016
30 Note Music Box, 3 compositions of thought (unspecified).
The discourse of this piece focuses on the difficulties that come with the act of registering thoughts, forming them and then the 'wanting' to communicating them, whilst also directing my attention on the act of thinking itself.
The process of a thought as it formed, how it moves and materialises as though it is on the very tip of my tongue, and the difficulties that comes with the next stage. It can be treacherous, chaotic and may disappear as we reach, grasp and stumble for the fragments required.
Much like retelling a story, reliving a memory through a photograph, a trace of what once was this immersive form invites the audience to actively experience these thoughts in a new way thereby enabling open reflections through our individualistic systems.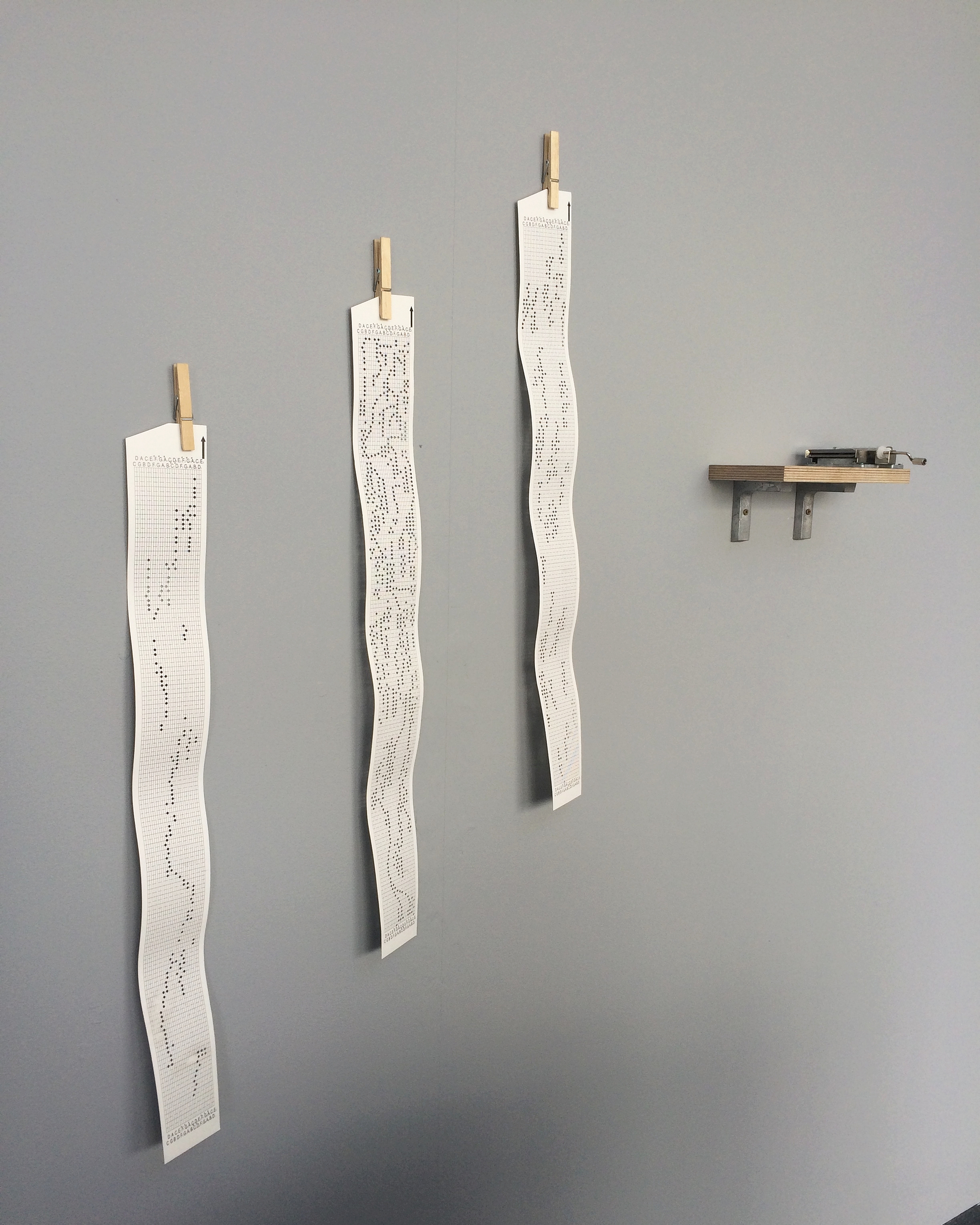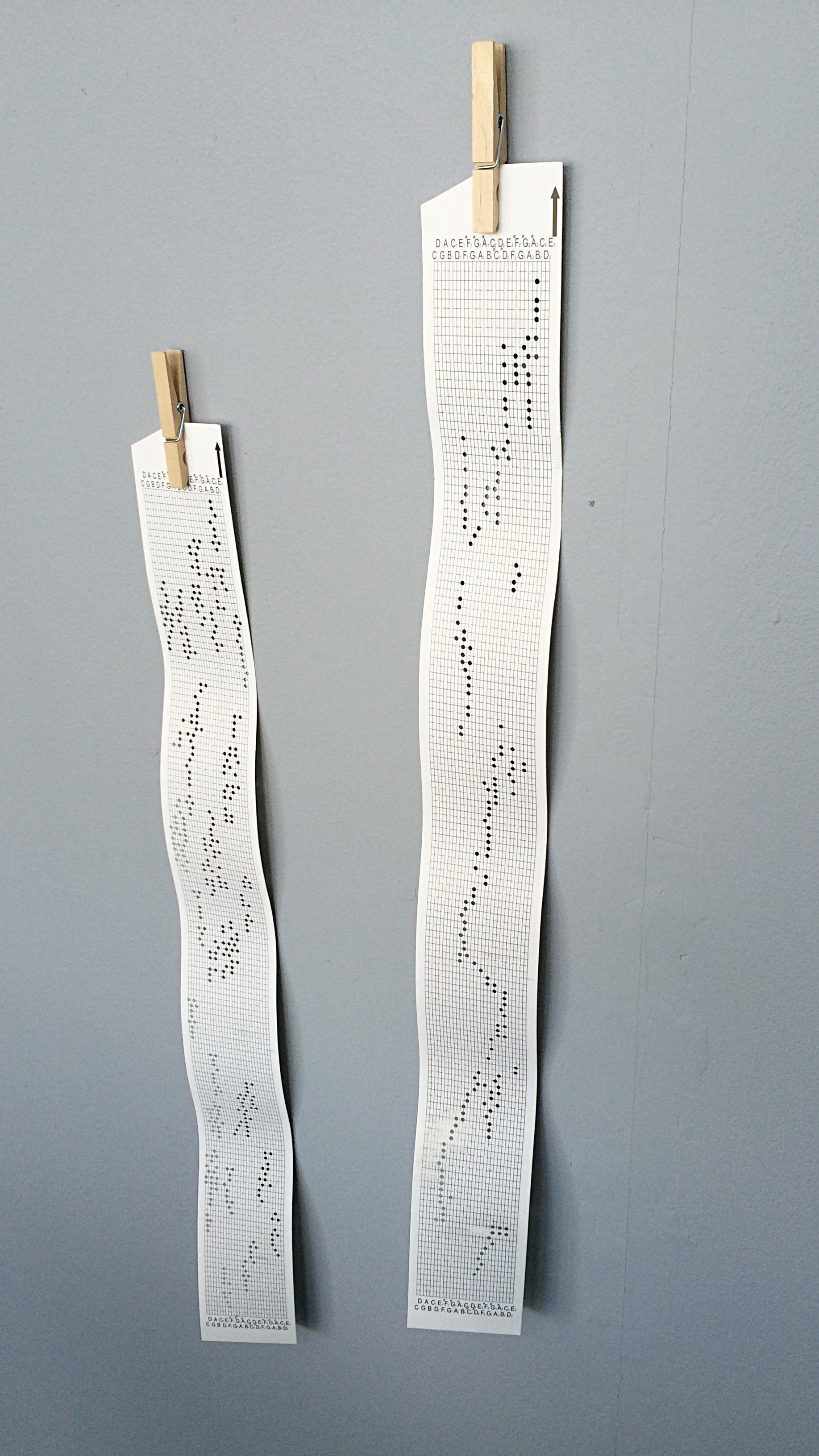 Music Box: A composition of thoughts
September 2016
A composition generated from a mapped system of ideas, the piece traces the connections and placement formed through the actions of recording words onto a surface. This train of thought, a captured moment as it reaches for a possible end, has then been transposed onto a strip and can now be played through a 30 note music box.